I haven't been in Paris for about 10 years. The last time I was here we saw all the big tourist sights. Notre Dame, Versailles, Eiffel Tower, Catacomsbs, sewers, museums, Seine…
This time…not so much. I have my 5 kids with me. They weren't interested in going into the Louvre. Notre Dame is closed for rebuilding (after the fire). We didn't have time for the Catacombs or sewers or boat trips on the Seine.
But…we had our bikes. We made 2 circles around the Arc De Triumph roundabout. That was insane. We rode our bikes through the whole city. Wow…Paris riding is definitely different than the riding we do at home.
But the biggest difference was the security around the Eiffel Tower. The last time I was here you could walk under the tower from anywhere. Now it's all walled off and you have to pass through security to get under.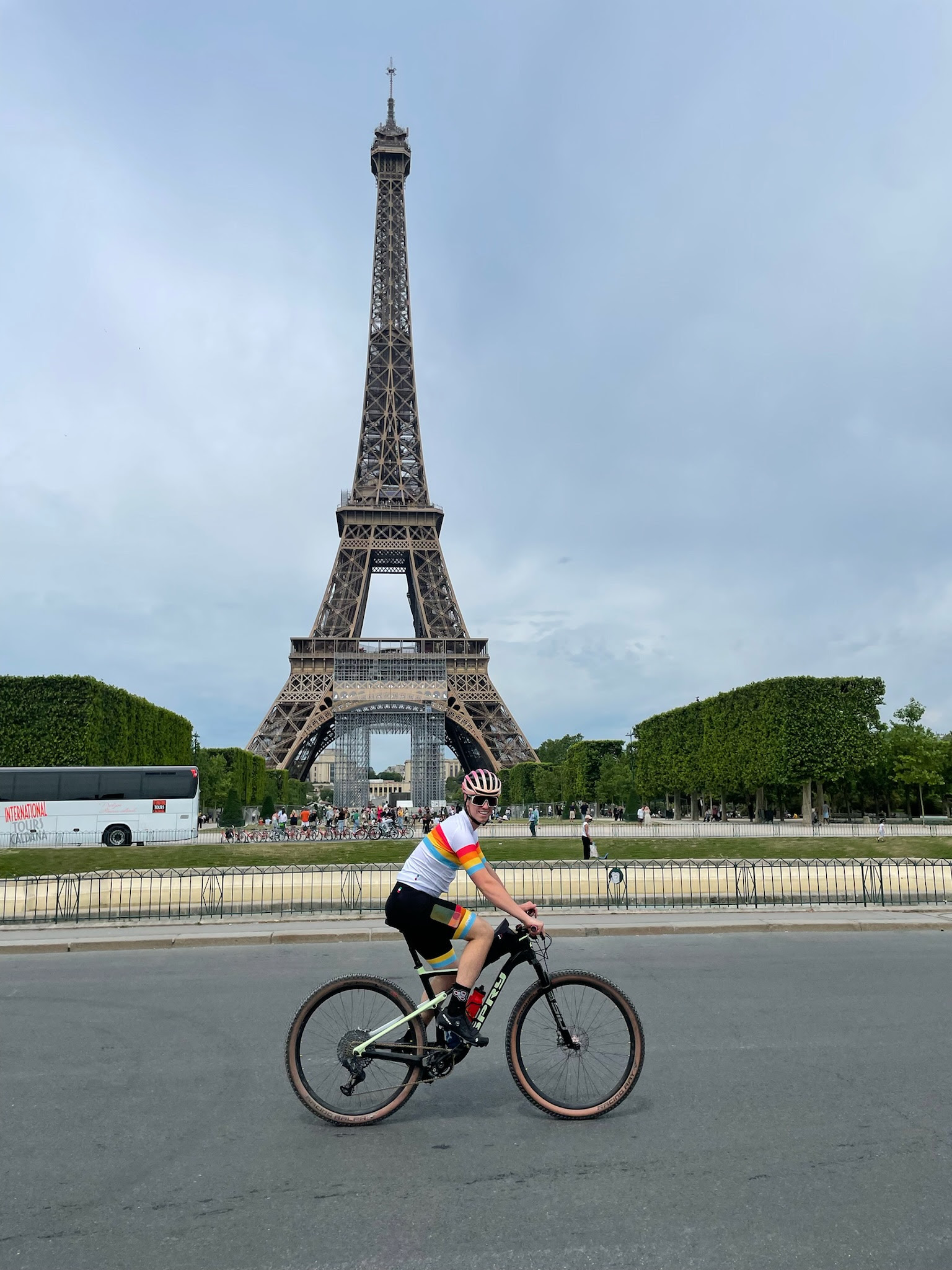 Speaking of security…
One of the ways you can have some degree of security with your OFS is by controlling their access to files and information. We do the same, using Google Drive to share files with the team.
With Google Drive, we can control who gets access. We can add them one by one or send them a link. Some people need to see the files—some need to have the ability to comment or edit them.
In one of my previous newsletters, Tatiana didn't want her bookkeeper to see her client's bank account numbers. With Google Sheets, you can control permissions for specific sheets, even cells. Editing permissions helps ensure your OFS can't change anything. You can also hide specific sheets if you don't want your OFS to see them.
If you use Microsoft 365 (previously called Office 365) and OneDrive, you can also give your team controlled access to files and folders.

They don't even need to have Microsoft 365 since they would be able to open and edit shared files and folders online. The part that's better than Google is you can set the sharing links to expire.
If your OFS is using Excel, you can also control what parts of the spreadsheet they can edit and whether they can copy and paste the data there.

This is good if your OFS is working on a short-term project and you don't want them to have access after they're done.
Now…a word of caution.
I talk about security and options because you've asked me to.
But…if protecting cells from someone seeing them isn't something you'd do if the person was working in your office, you shouldn't do it with your OFS.
It builds distrust.
It handicaps your OFS.
It takes your time.
John